Dedicated to Excellence
Web Alpha is a dedicated software development agency passionate about crafting cutting-edge digital solutions that drive growth and deliver value. With a rich heritage in web, app, and software development, we blend technical prowess with a personalized touch to bring our clients' visions to life.
Artificial Delights – Cooking & Recipe Database
The epitome of culinary excellence, where passion for cooking and technology meld harmoniously. Our primary mission is to provide you with the finest recipes, meticulously crafted and tailored to your taste buds. Harnessing cutting-edge artificial intelligence, we meticulously analyze countless flavor profiles and combinations to ensure that every dish we present is nothing short of perfection.
Site presents article inputting, image compression algorithms, and AI-generated content.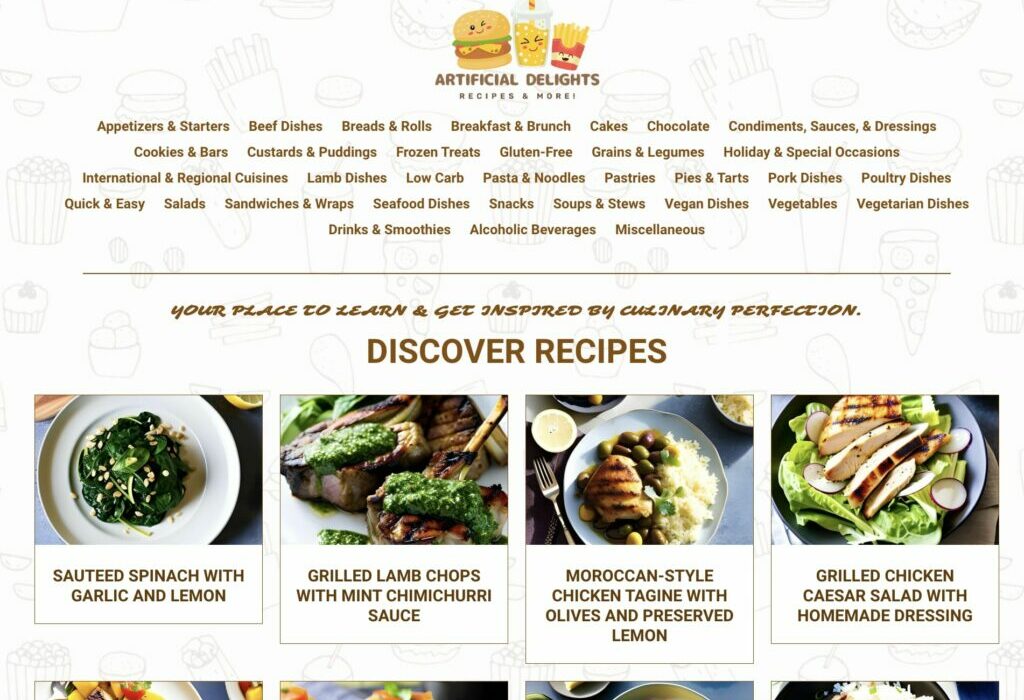 eBay Profit Calculator – Calculate your eBay Profits in Real Time (iOS App)
Discover your profit margin on your eBay listings with the Profit Calculator for eBay. It removes the hassle of always calculating your listing's profit and streamlines the process in a simple, user-friendly interface. Calculate & save your entries to be exported later.
Enter in your item price, shipping price and sale price to find your expected profit margin on your item. Within seconds, you will be presented with your total item cost, your fees & your expected profit. Save that calculation and identify it with a name, so you'll be able to reference it later without having to re-enter in your values. All of these useful features are packaged in a responsive user interface that is quick & fast.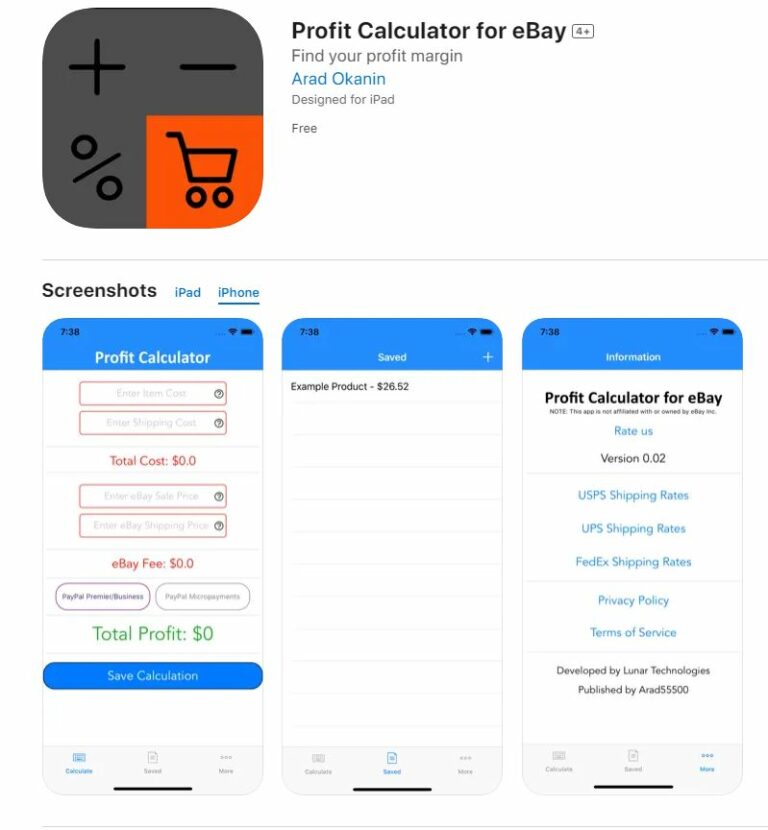 Laser Access – Engage, Innovate, Deliver
Laser Access LLC has been in the Aerospace, Automotive, and Defense industries for over 20 years and is very proud of the work that we perform for our customers.
Laser Access, LLC specializes in military and commercial applications of close tolerance fabrications, Flat Laser Cutting, CNC Brake Press Forming, MIG & TIG Welding, CNC Milling & Turning, 5-Axis Laser Cutting and Assembly Lines, supported by well-experienced engineering and quality teams, including top of the line CMM inspection room.
Check out the website created by Arad Okanin. Features such as quote submission, custom field database & more are present in this project.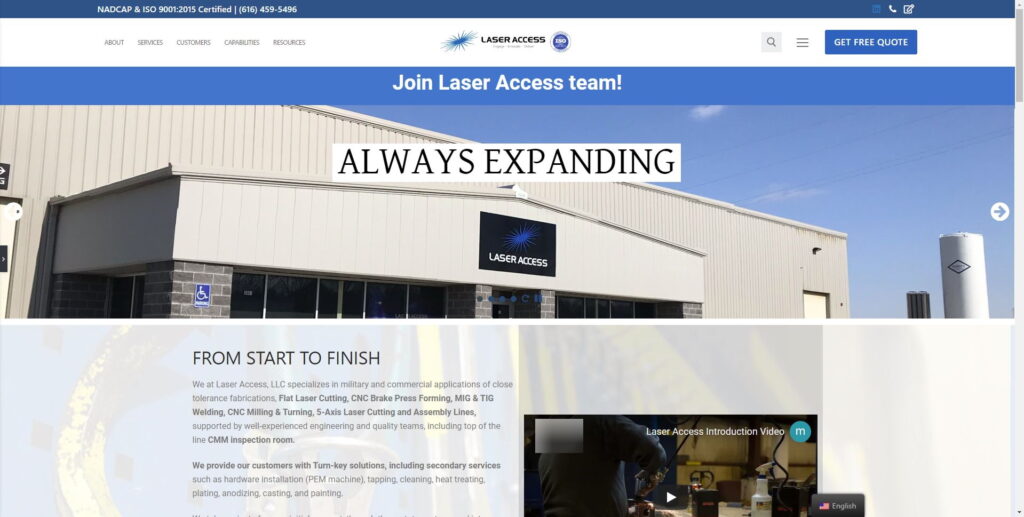 Created a Portfolio Site for Ali Colak – a professional in the field of Computer Science and Software Development. Ali's site demonstrates a social-media-like resume that entices users to check out latest projects and connect via social media or email. The animations flow in fluidly and everything gets into shape in a clear way. Designed entirely by me.
Fully custom scripting can be shown here, with only base plugins used. Mobile & Tablet optimization can also be highlighted in this creation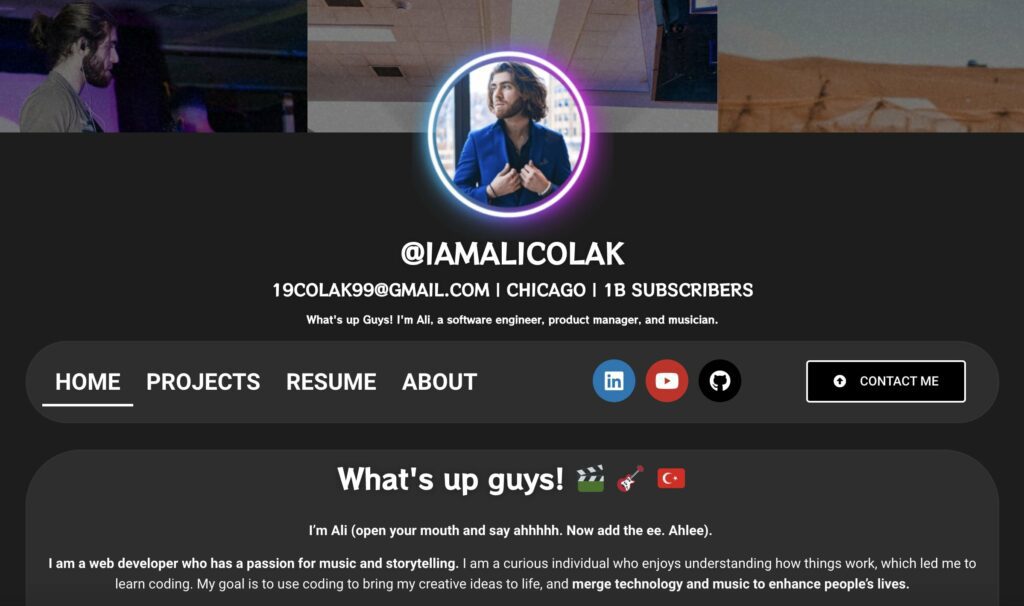 The West Michigan Holocaust Memorial
The West Michigan Holocaust Memorial, a website of the Jewish Federation of Grand Rapids, seeks to build a collection of stories on the survivors of the Holocaust that settled in West Michigan, and ensure its accessibility through preservation and digitization. The collection of stories serves as an educational teaching tool for the new Holocaust sculpture, Ways to Say Goodbye by artist Ariel Schlesinger, at the Frederik Meijer Gardens & Sculpture Park. It is our hope that the website will grow and become a resource for educators and our community on Holocaust education and programs.  In addition, the website serves as proof of the Holocaust, countering those who deny or manipulate history.
This website project integrates dynamic pages & custom animations, as well as special security measures to ensure that no intruders can get access to managing content.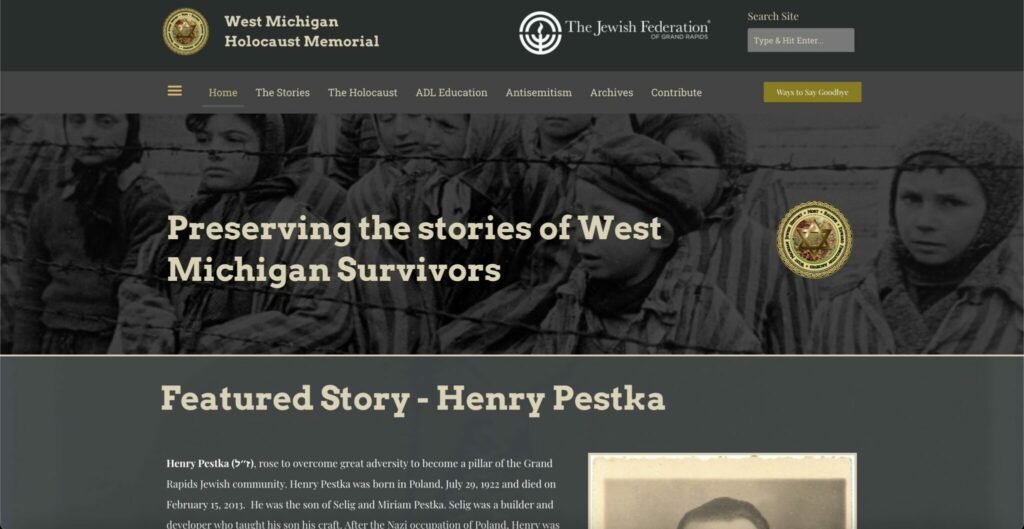 Virtual Reality Roleplay is a SAMP (Grand Theft Auto: San Andreas) based experience. This server thrives on serious, structured roleplay, creating an intricate universe that stimulates both the mind and senses. Dive into an immersive reality where every decision matters, every character has a story, and every scene is vividly portrayed. This isn't just any server; it's a living, breathing world in its own right. Feel the thrills, the suspense, the highs, and the lows as you navigate through this intricately designed realm.
Website illustrates dynamic creatives, User Control Panel (ucp.virtualrealityrp.com) and Forums (forums.virtualrealityrp.com).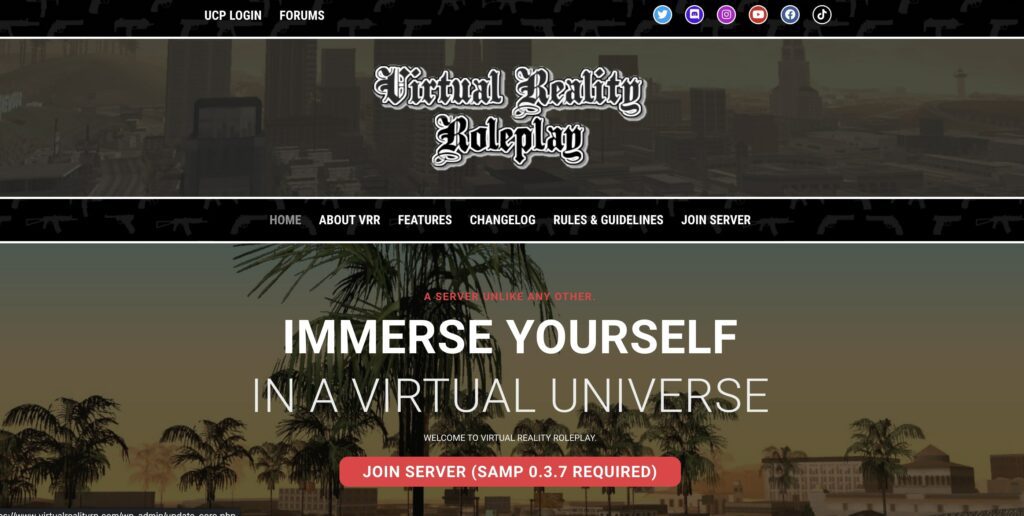 Want more?
At Web Alpha, we take pride in the transformative digital solutions we've crafted for our clients. If you wish to explore more examples of our expertise in web development, app development, or custom software solutions, feel free to reach out to us at contact@getwebalpha.com. Our team of seasoned developers is always available to answer any inquiries you may have and discuss how we can propel your business forward with our technical prowess. We eagerly await the opportunity to demonstrate how our tailored software solutions can significantly benefit your operations and help you achieve your strategic objectives.