7+ years of digital marketing expertise
JOIN WEB ALPHA AND TAKE YOUR ONLINE PRESENCE TO THE NEXT LEVEL
GROSS sales generated FOR CLIENTS
Arad Okanin is a highly skilled and experienced web developer and digital marketing expert, with a strong track record of success in helping businesses generate leads and achieve their online marketing goals. With a deep understanding of the latest technologies and strategies in the industry, Arad is able to develop custom solutions that drive results and deliver value to his clients. In addition to his technical expertise, Arad is also known for his excellent communication skills and his ability to work effectively with clients to understand their needs and deliver solutions that meet their specific goals. With his proven track record of success and his dedication to delivering the best possible results, Arad is an invaluable asset for any business looking to succeed in the digital world.
Go To Cleaning Services, LLC
Go to Cleaning Services, LLC is a West Michigan based business that specializes in exterior care and cleaning. We care about our clients and strive to offer the highest quality results at an affordable price. Our roots lie in pressure washing homes and driveways, but we have expanded to offer gutter cleaning, deck staining, and window washing. 
We recently completed a website for Go To Cleaning Services, LLC featuring custom theme design, Google API integration, and Facebook API integration. The website was designed with lead generation as the primary objective and utilizes these features to reach a wider audience and generate leads for the company. Our team is proud of the custom solution we created for Go To Cleaning Services and look forward to helping more businesses improve their online presence.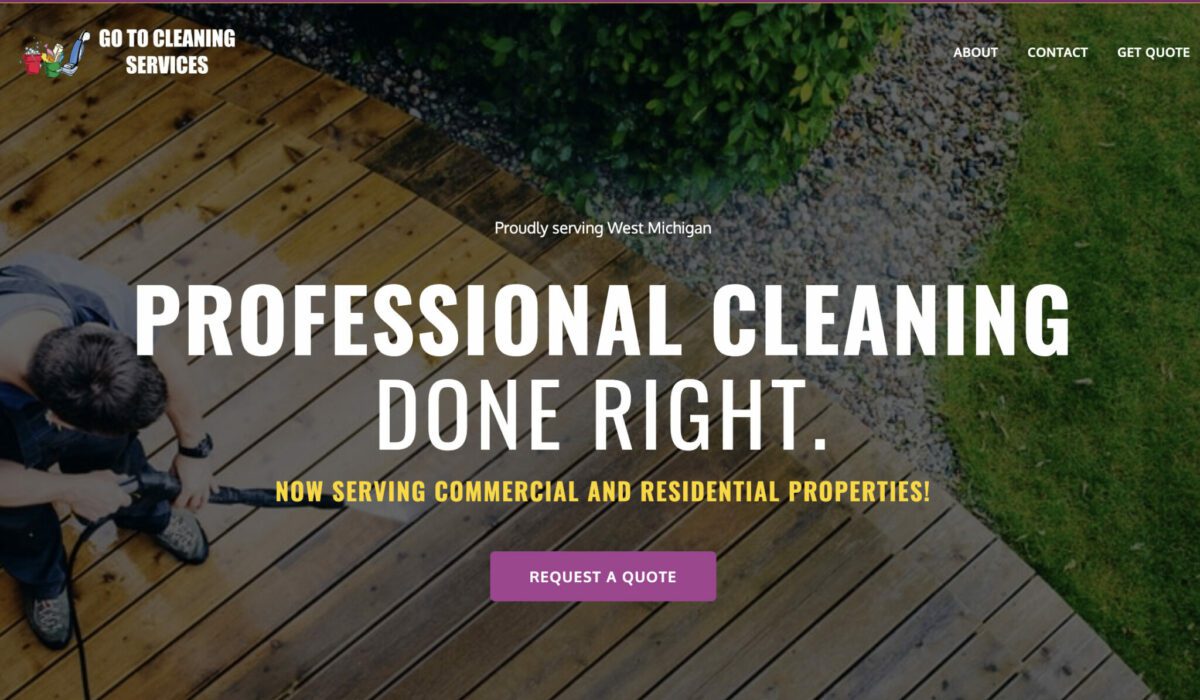 Alloy Casting Solutions - Fabricator
Alloy Casting Solutions Ltd. is a private company in Grand Rapids, MI. We make metal products for many customers around the world, especially for the defense industries. We work closely with our customers' teams to make sure our products meet their needs. We're experts in metal casting and can take a product from design to delivery, doing everything from casting to painting to packaging.
Check out the website created by Arad Okanin. Features such as quote submission are present but not activated currently.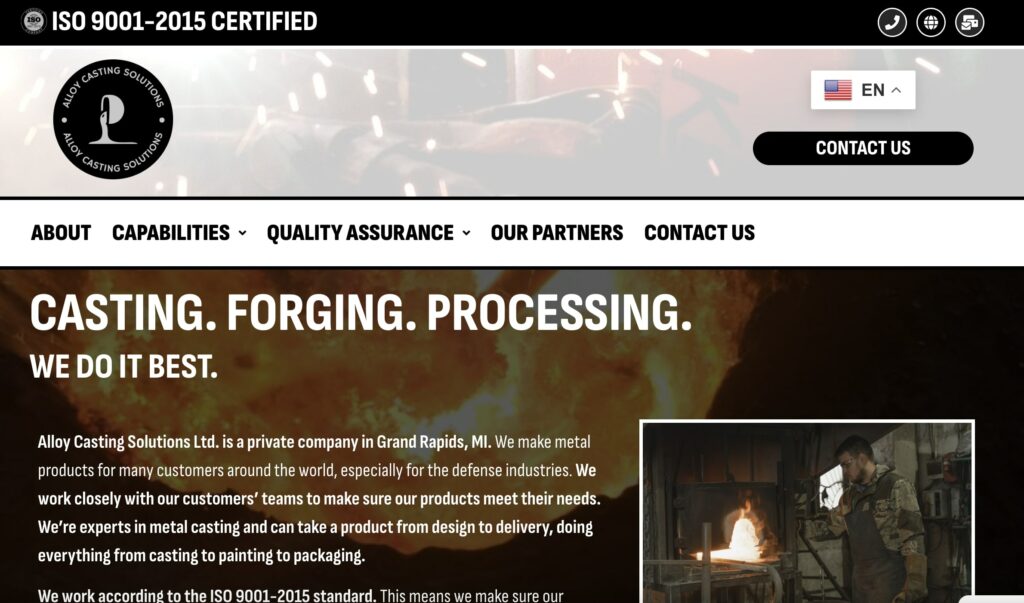 Laser Access – Engage, Innovate, Deliver
Laser Access LLC has been in the Aerospace, Automotive, and Defense industries for over 20 years and is very proud of the work that we perform for our customers.
Laser Access, LLC specializes in military and commercial applications of close tolerance fabrications, Flat Laser Cutting, CNC Brake Press Forming, MIG & TIG Welding, CNC Milling & Turning, 5-Axis Laser Cutting and Assembly Lines, supported by well-experienced engineering and quality teams, including top of the line CMM inspection room.
Check out the website created by Arad Okanin. Features such as quote submission, custom field database & more are present in this project.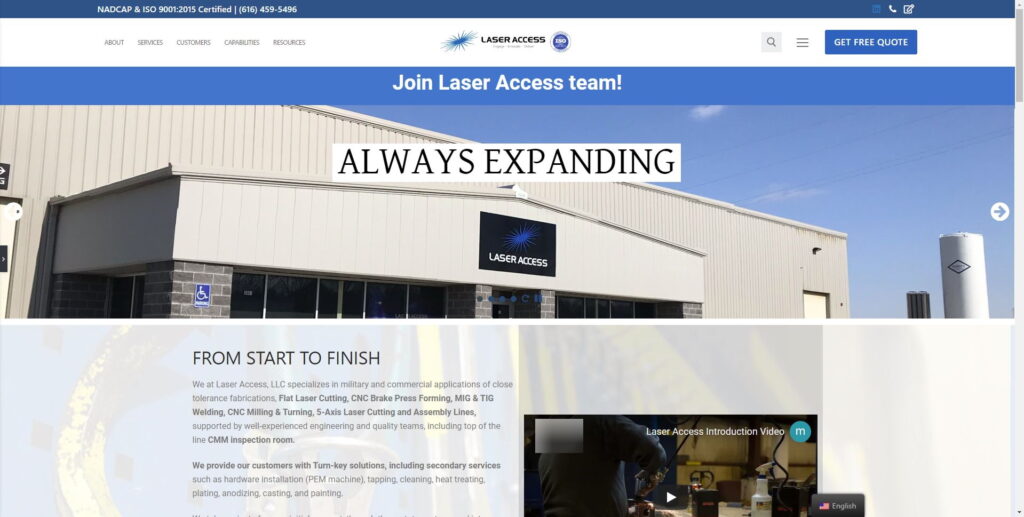 Created a Portfolio Site for Ali Colak – a professional in the field of Computer Science and Software Development. Ali's site demonstrates a social-media-like resume that entices users to check out latest projects and connect via social media or email. The animations flow in fluidly and everything gets into shape in a clear way. Designed entirely by me.
Fully custom scripting can be shown here, with only base plugins used. Mobile & Tablet optimization can also be highlighted in this creation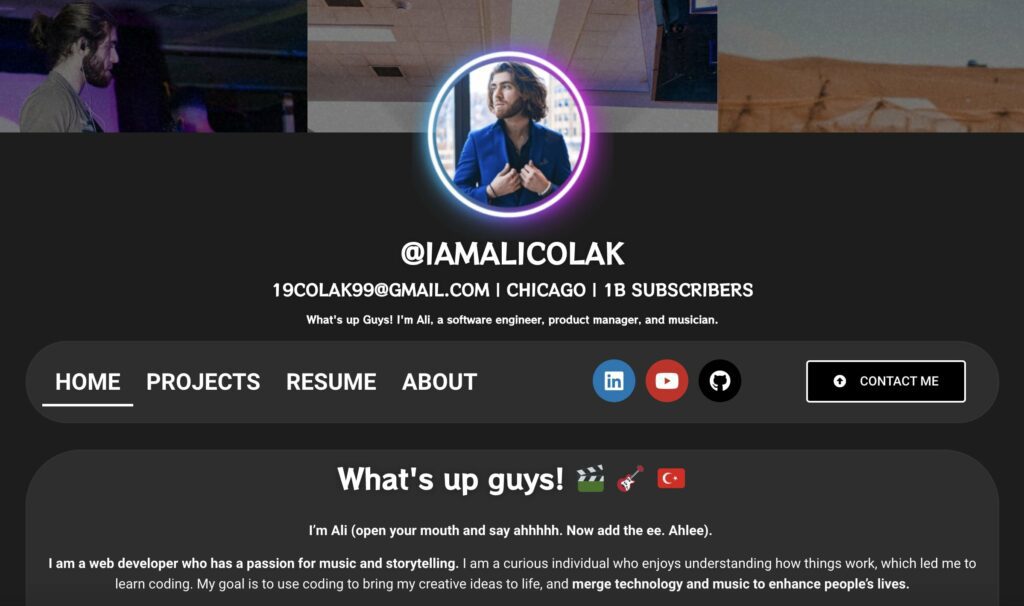 The West Michigan Holocaust Memorial
The West Michigan Holocaust Memorial, a website of the Jewish Federation of Grand Rapids, seeks to build a collection of stories on the survivors of the Holocaust that settled in West Michigan, and ensure its accessibility through preservation and digitization. The collection of stories serves as an educational teaching tool for the new Holocaust sculpture, Ways to Say Goodbye by artist Ariel Schlesinger, at the Frederik Meijer Gardens & Sculpture Park. It is our hope that the website will grow and become a resource for educators and our community on Holocaust education and programs.  In addition, the website serves as proof of the Holocaust, countering those who deny or manipulate history.
This website project integrates dynamic pages & custom animations, as well as special security measures to ensure that no intruders can get access to managing content.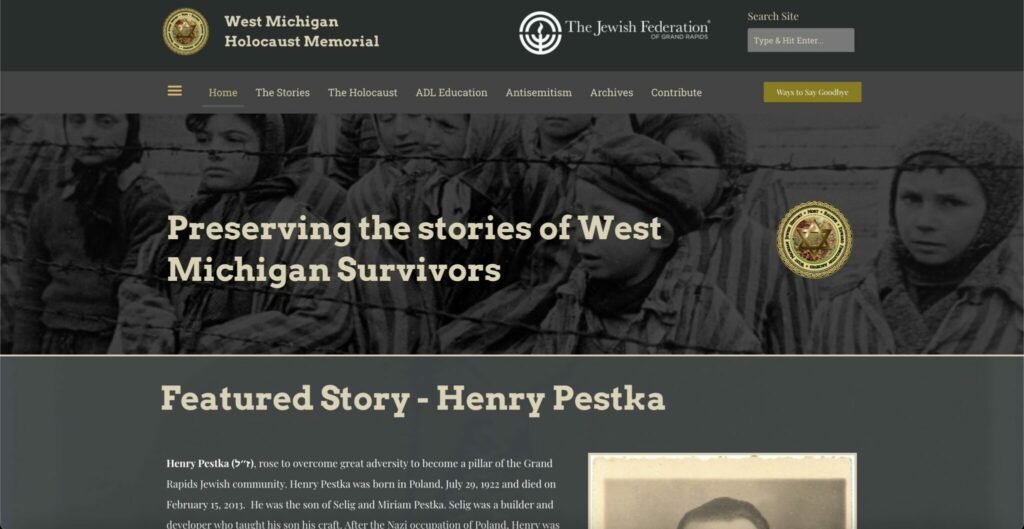 Virtual Reality Roleplay is a SAMP (Grand Theft Auto: San Andreas) based experience. This server thrives on serious, structured roleplay, creating an intricate universe that stimulates both the mind and senses. Dive into an immersive reality where every decision matters, every character has a story, and every scene is vividly portrayed. This isn't just any server; it's a living, breathing world in its own right. Feel the thrills, the suspense, the highs, and the lows as you navigate through this intricately designed realm.
Website illustrates dynamic creatives, User Control Panel (ucp.virtualrealityrp.com) and Forums (forums.virtualrealityrp.com).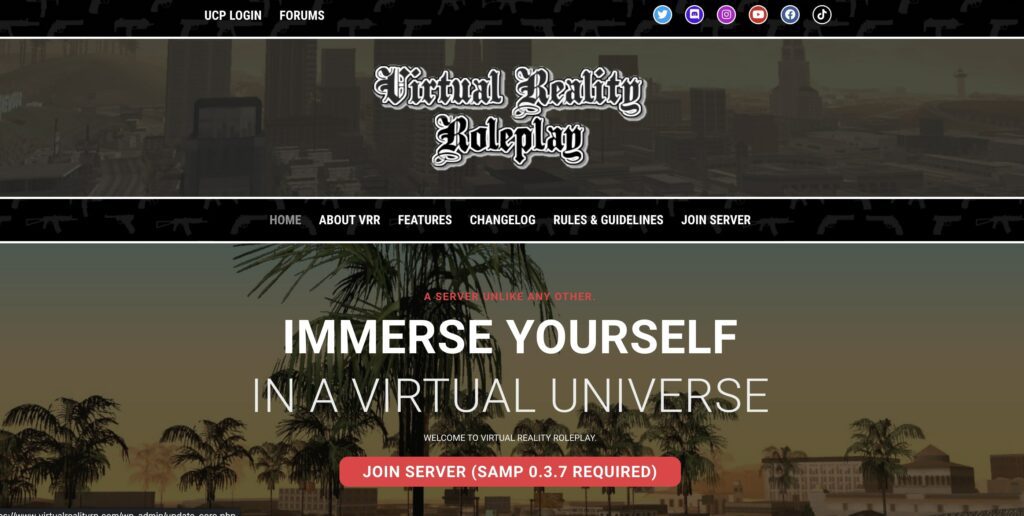 take control of your online presence
Email: contact@getwebalpha.com
Call or Text: +1 646-564-8112