7+ years of digital marketing expertise
JOIN WEB ALPHA AND TAKE YOUR ONLINE PRESENCE TO THE NEXT LEVEL
Arad Okanin is a highly skilled and experienced web developer and digital marketing expert, with a strong track record of success in helping businesses generate leads and achieve their online marketing goals. With a deep understanding of the latest technologies and strategies in the industry, Arad is able to develop custom solutions that drive results and deliver value to his clients. In addition to his technical expertise, Arad is also known for his excellent communication skills and his ability to work effectively with clients to understand their needs and deliver solutions that meet their specific goals. With his proven track record of success and his dedication to delivering the best possible results, Arad is an invaluable asset for any business looking to succeed in the digital world.
Go To Cleaning Services, LLC
Go to Cleaning Services, LLC is a West Michigan based business that specializes in exterior care and cleaning. We care about our clients and strive to offer the highest quality results at an affordable price. Our roots lie in pressure washing homes and driveways, but we have expanded to offer gutter cleaning, deck staining, and window washing. 
We recently completed a website for Go To Cleaning Services, LLC featuring custom theme design, Google API integration, and Facebook API integration. The website was designed with lead generation as the primary objective and utilizes these features to reach a wider audience and generate leads for the company. Our team is proud of the custom solution we created for Go To Cleaning Services and look forward to helping more businesses improve their online presence.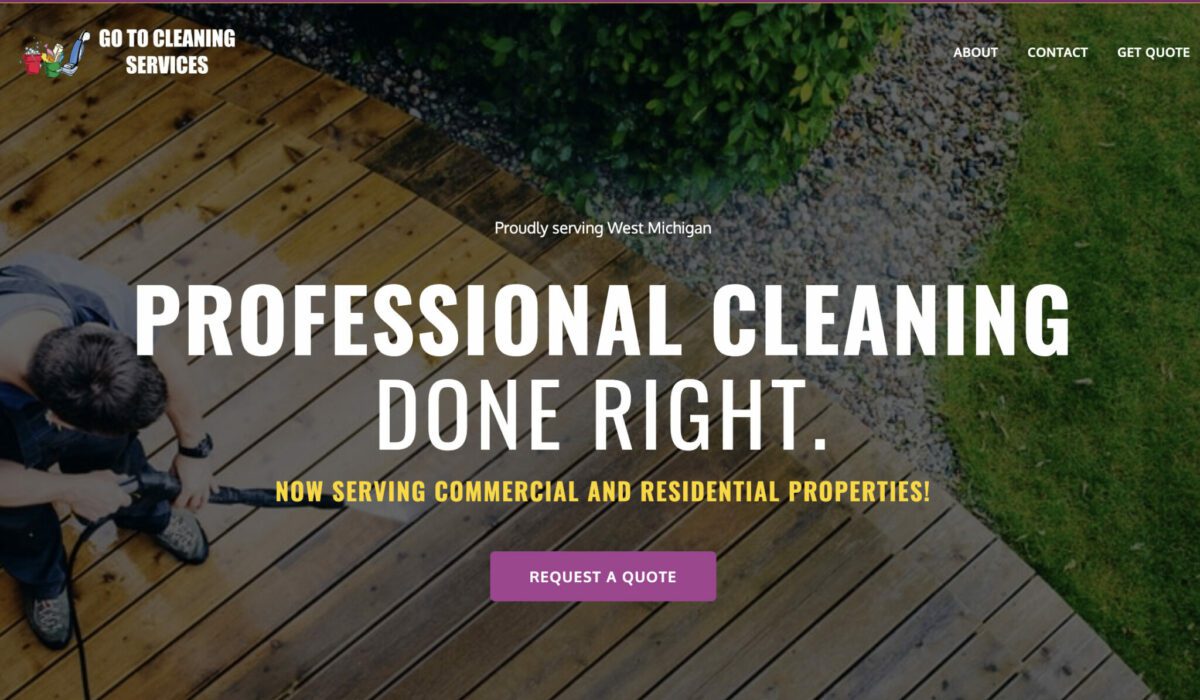 WallpaperWLRD.com – Desktop & Mobile Wallpapers
WallpaperWRLD.com is a passion project I have started that helps users find the best wallpapers for their devices. We have over 5000 wallpapers to choose from and new ones are added weekly. Many ways to sort and find the wallpaper that is right for you. All images are copyright free and can be used at any discretion. 
Website illustrates implementations of MongoDB and includes a custom-built theme from scratch. Sorting algorithms were implemented to make finding wallpapers easier.
This website is currently in development and we are actively seeking feedback from users to help shape the final product. Your input is valuable to us, and we encourage you to share your thoughts and suggestions as we continue to improve and refine the website. Thank you for your patience and support as we work to bring you the best possible online experience.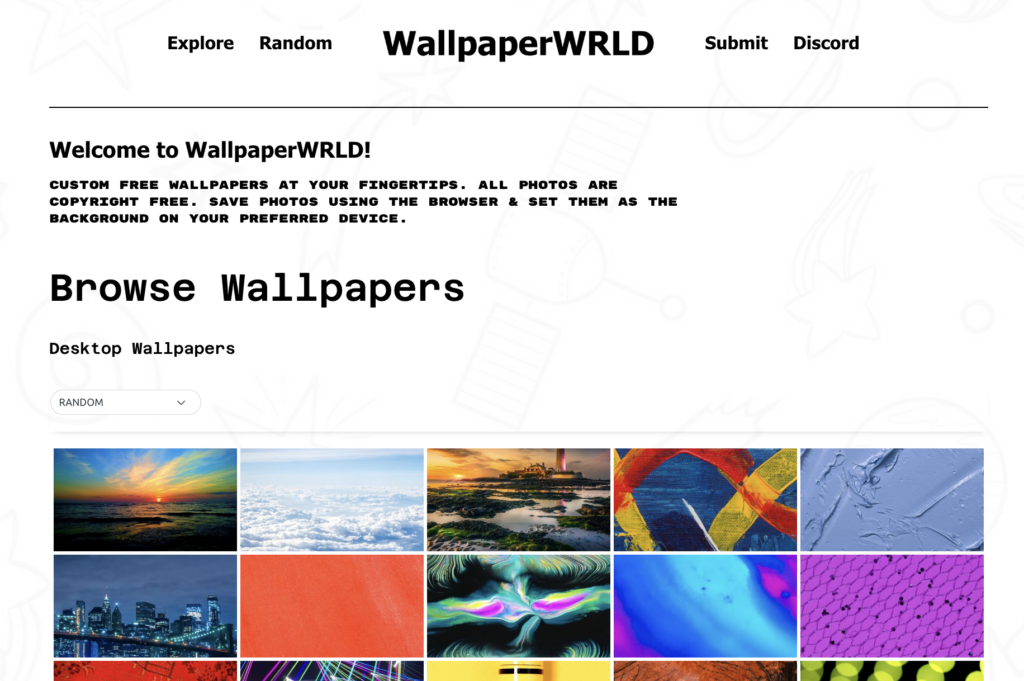 Laser Access – Engage, Innovate, Deliver
Laser Access LLC has been in the Aerospace, Automotive, and Defense industries for over 20 years and is very proud of the work that we perform for our customers.
Laser Access, LLC specializes in military and commercial applications of close tolerance fabrications, Flat Laser Cutting, CNC Brake Press Forming, MIG & TIG Welding, CNC Milling & Turning, 5-Axis Laser Cutting and Assembly Lines, supported by well-experienced engineering and quality teams, including top of the line CMM inspection room.
Check out the website created by Arad Okanin. Features such as quote submission, custom field database & more are present in this project.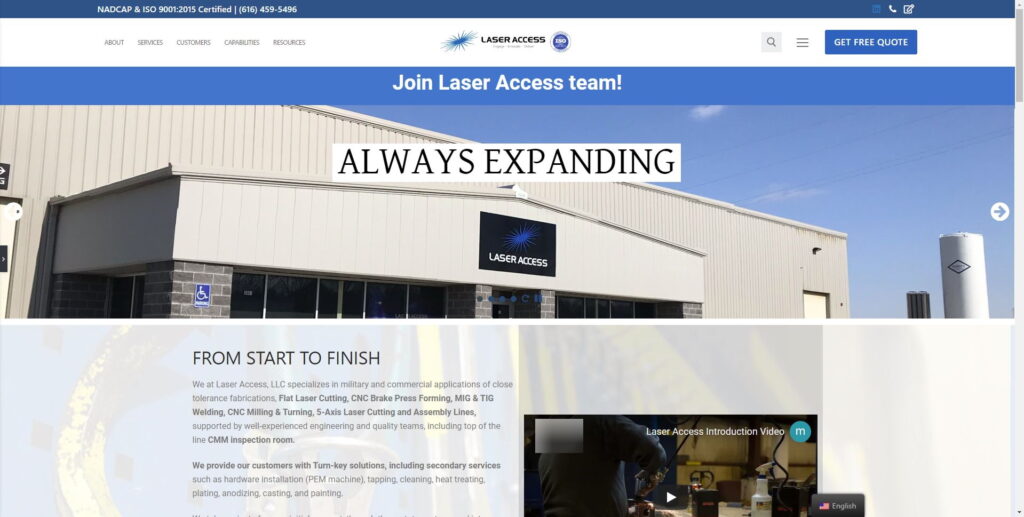 The Nosh – Grand Rapids, MI Community Cooking Project
he Nosh is an exciting new project launching in June 2022, the goal of which is to bring community members together through the universal language of Jewish food, which is an integral part of Jewish culture, tradition, and religion. 
The idea of an online community cooking site germinated during discussions regarding the creation of a new community cookbook, a project not done for decades. Like the community cookbooks of old, The Nosh invites you to participate, this time through the website, where community members can upload their favorite family recipes. The difference is that The Nosh, unlike a traditional book, is a "living" document, constantly updating and evolving. We also encourage the submission of pictures, videos, and stories, which was either not possible or cost prohibitive with a hard copy book.
Project Implements Database Implementation (for the recipes), Google API Integrations & features a side-header design.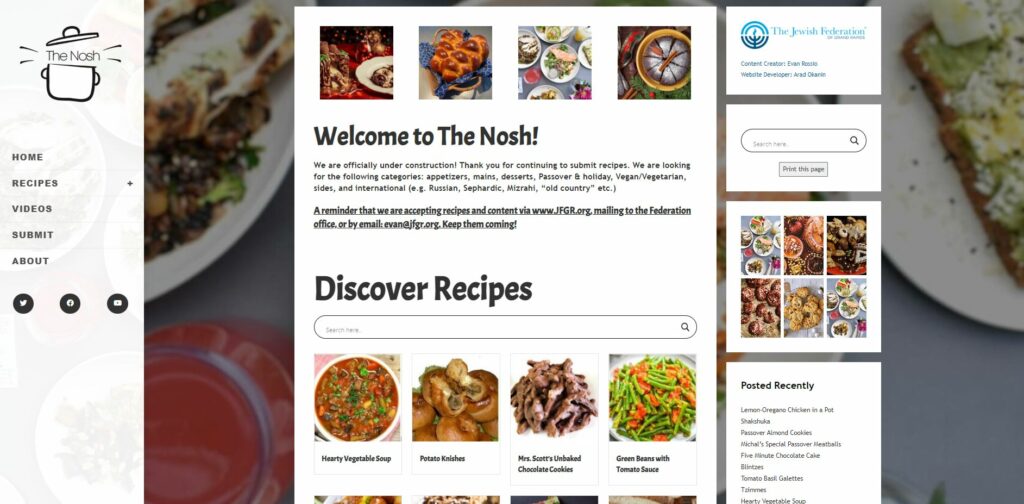 take control of your online presence
Call or Text us: (616) 294-4602 | Email us: contact@getwebalpha.com